Check out how you can develop your career even while working from home.
Home office is here to stay. If before the pandemic, remote work was already an evolving trend, today it is a reality for several professions, where you follow the same work rules and regulations of the company, but you create your own work environment. Establishing a home office routine requires a lot of organization and discipline, and for each person the adaptation process is different. But what about professional development? How to evolve professionally while working remotely home?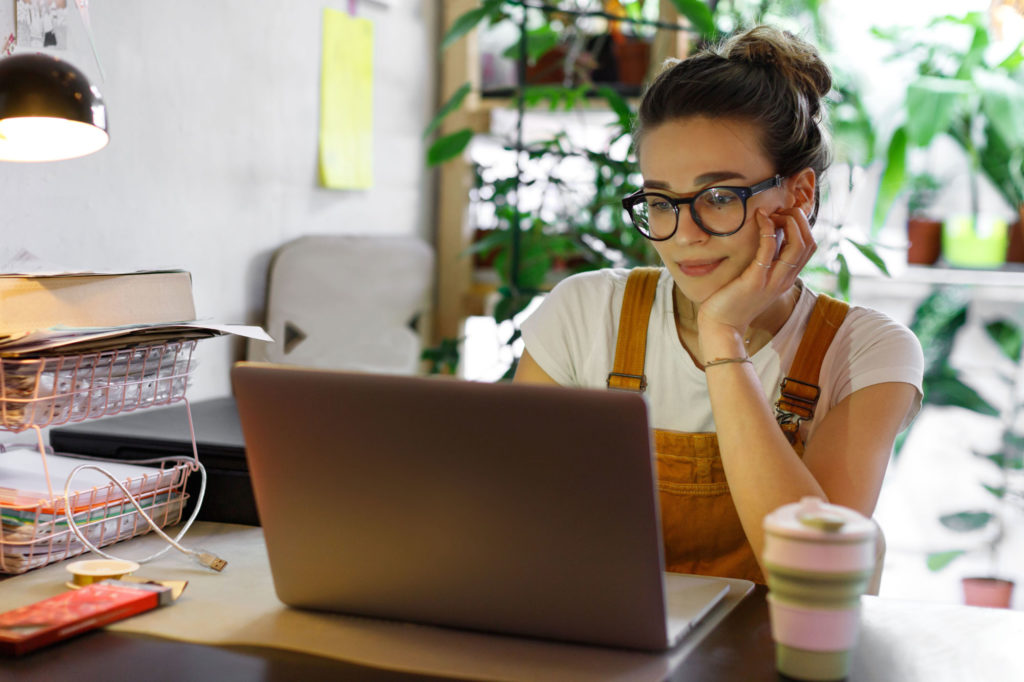 Thanks to new technologies, you may be surprised by the amount of media and platforms that can help you in your professional training and growth. We list here a series of tips on how you can get out of your comfort zone and invest in your future without leaving your house.
Make the most out of social media: "Quem não se comunica, se trumbica", (in a free translation, if you don't communicate, you have problems) as the TV host, Chacrinha, used to say. Today, social media is there to offer a wide network of connections between professionals and organizations. There is no reason not to interact with your managers, co-workers, and even strangers. Invest in a nice LinkedIn profile and keep it always updated, because it will be like a business card. Even Facebook and Instagram are useful.
Kind virtual relationships: Remember that nice person who is always ready to lend a hand, even though you don't know them that well ? Why not drop a message and offer your help, too? It's a great opportunity to expand your network and show interest (just be careful not to sound pretentious).
Online happy-hours: A new trend in times of isolation. With various platforms such as Zoom, Teams, among others, it is possible to gather friends and colleagues for a moment of relaxation, even from a distance. Open a bottle wine, toast to everyone, and celebrate the best that is to come.
Do more than can be done: Instead of procrastinating, how about taking it a step further? Get ahead of future tasks, dare to propose ideas. Prove to yourself that you are capable of leading yourself, without orders from your superiors.
Remote courses: You don't have to wait for the pandemic to pass to acquire more knowledge about your professional area. There are institutions and universities (even international ones) that offer distance learning courses for all levels and categories – from postgraduation courses to free courses with certificates. Some of them are completely free.
Learn languages: Have you quit that English course? Move on with it. Fluent English is mandatory nowadays to relocate in the job market. Also invest in other languages such as Spanish, French, and Mandarin. There are hundreds of language schools offering private/group online classes with the same efficiency as in person. You can start on your own too – the BBC English site bbc.co.uk/languages/ offers vast free interactive learning content.